---
Galleries 64
Collections 0
Groups 0
Created 12-Sep-11
Modified 23-Oct-21
---
© Justin Rives
SPARTANS SOCCER 2021
Created 24-Oct-21
Modified 24-Oct-21
ARTIFACT BEARD OIL
Created 23-Jan-21
Modified 23-Jan-21
Gary Howard photos
Created 14-Jan-21
Modified 14-Jan-21
Thesis Show
Created 29-Sep-20
Modified 29-Sep-20
Granny's Birthday
Created 24-Sep-20
Modified 24-Sep-20
MAEA 2019
Created 9-Nov-19
Modified 9-Nov-19
CANTON HIGH FOOTBALL 2019
Created 31-May-19
Modified 31-May-19
AFLAC CHRISTMAS 2018
Created 11-Dec-18
Modified 11-Dec-18
MAEA 2018
Created 14-Nov-18
Modified 14-Nov-18
MFA THESIS INCUBATION
Created 1-Mar-19
Modified 1-Mar-19
Graduate Photography CNR: 33092
Created 21-Feb-19
Modified 21-Feb-19
Price Family Photos
Created 27-Apr-18
Modified 27-Apr-18
Magnolia Ridge BMX
Created 19-Apr-18
Modified 19-Apr-18
That time in 2008 when I photographed Stomp
Created 4-Dec-17
Modified 4-Dec-17
MAEA Awards 2017
Created 11-Nov-17
Modified 11-Nov-17
Graduate Pottery Class: M.C.
Created 19-Jul-18
Modified 19-Jul-18
Random Artwork and stuff
Created 12-Feb-18
Modified 12-Feb-18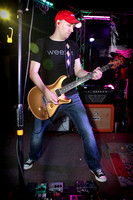 Uncle Dale's Retirement
Created 18-Mar-17
Modified 18-Mar-17
Ms. Molly's Retirement Party
Created 16-Mar-17
Modified 16-Mar-17
Churches in Mississippi
Created 14-Jul-16
Modified 14-Jul-16
Churches of Mississippi
Created 19-Jul-16
Modified 19-Jul-16
Victory Athletic Spirit 2016
Created 29-Jun-16
Modified 29-Jun-16
Builders Association Staff 2016
Created 2-Jun-16
Modified 2-Jun-16
The Punishers
Created 9-Apr-16
Modified 9-Apr-16
Dale Green's Retirement Party
Created 21-Feb-16
Modified 21-Feb-16
Noorbookphotos
Created 30-Jul-15
Modified 30-Jul-15
Victory Athletic Cheer 2015
Created 3-Feb-15
Modified 3-Feb-15
Empty Atlas
Created 25-May-14
Modified 25-May-14
Alianne's Sweet 16
Created 22-Apr-14
Modified 22-Apr-14
Victory Athletic Cheer Competition 2014
Created 27-Jan-14
Modified 27-Jan-14
Victory Athletic Spirit Catalog Photos
Created 19-Jan-14
Modified 19-Jan-14
Howard Leaves his darkroom for the last time.
Created 3-Dec-13
Modified 3-Dec-13
Terry's Installation
Created 26-Jul-13
Modified 26-Jul-13
Jackson- Medgar Wiley Evers International Airport 50 years in flight
Created 3-Aug-13
Modified 3-Aug-13
2012 Christmas Pottery Sale
Created 13-Dec-12
Modified 13-Dec-12
McKayden's Baptism
Created 3-May-13
Modified 3-May-13
Mendenhall Courthouse for Gloria!!
Created 21-May-12
Modified 21-May-12
victoryathleticsspirit Cheer & Dance Championship Jackson, Ms
Created 2-Feb-12
Modified 2-Feb-12
Allyce & Adam save the date pics
Created 8-Nov-11
Modified 8-Nov-11
Lighten Up & Shoot Workshop New Orleans
Created 26-Oct-11
Modified 26-Oct-11
J. Swenson's Art
Created 16-Sep-11
Modified 16-Sep-11
Sprocket Rocket Camera
Created 8-Sep-11
Modified 8-Sep-11
Eric & Lydia Photos for Return to First Love
Created 5-Feb-13
Modified 5-Feb-13
Johnny Bertram and Emily Baker (PaxHouseShow VII
Created 11-Jul-11
Modified 11-Jul-11
Rhythms Dance Summer 2011
Created 14-Jun-11
Modified 14-Jun-11
Elena Says Goodbye
Created 22-Dec-10
Modified 22-Dec-10
!!!Elena,Erica and Johanna Digital Downloads!!!
Created 11-Oct-10
Modified 11-Oct-10
!!!Elena,Erica and Johanna!!
Created 14-Oct-10
Modified 14-Oct-10
i was bored the other day.
Created 25-Sep-10
Modified 25-Sep-10
Prom 2010
Created 10-May-10
Modified 10-May-10
Lisa Clark
Created 20-Apr-10
Modified 20-Apr-10
Della Mae
Created 19-Feb-10
Modified 19-Feb-10
Slideshow
Created 2-Jul-14
Modified 2-Jul-14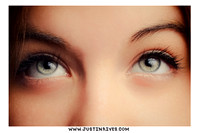 2009 Collector's Edition
Created 7-Dec-09
Modified 7-Dec-09
Kristen Lee and The Miss Madison County Pageant 2010
Created 24-Sep-09
Modified 24-Sep-09
Biketown Jackson
Created 19-Sep-09
Modified 19-Sep-09
Creative Windows and Doors
Created 22-Jul-09
Modified 22-Jul-09
Goodbye Julia
Created 15-Jun-09
Modified 15-Jun-09
Still life
Created 11-Dec-13
Modified 11-Dec-13
Flowers and things
Created 27-Apr-09
Modified 27-Apr-09
Edwards Trip
Created 16-Nov-08
Modified 16-Nov-08
Southern Scenes: Both East and West
Created 17-Sep-08
Modified 17-Sep-08